A BEST TOOL TO YOUR
BUSINESS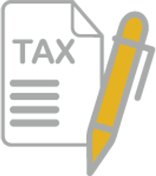 There are various taxes that you will need to bear in mind if you are planning on relocating to Malaysia, and wish to draw up a budget and have a better idea of your net salary. Income tax, corporate tax, property tax, consumption tax and vehicle tax are the main types, and it's best to know the main details beforehand to avoid any surprises when you're in country.
TAXcom Office is in one single package which totally comes with 100 and more features and functionalities. TAXcom Office is a
comprehensive tax system that is designed with day-to-day workflow in mind and user friendly. It handles tax computations for
corporate and individual, automatic billing, client receivables and integrates with UBS accounting solutions.
Features
Benefits
Comprehensive tax
system to increase revenue and reduce
cost.
User-friendly, easy to learn and fastest way.
Increases speed.
Saves at least 4 hours per file for the first year and more for the subsequent years for the same tax file.
Increases accuracy.
The system has ZERO casting error.
Reduces cost.
The system can help you to increase your Gross Profit Margin by 70% and more.
Tight CMMI quality control.
TAXcom Office is developed under tight CMMI quality control and backed by Ygl Performance Guarantee.error.
Build trusted relationships between brands and customers

Tan Cheng Hooi & Co
"The Taxoffice system is simple to use once the master data is keyed into the system."Michael Tan,
Chartered Accountants

S.T. Toh & Co
"We find the Taxoffice system is user friendly & meet our requirements. It has cut down a lot of our time and paperwork."S.T. Toh,
Chartered Accountants

Jurong Port Singapore
"With the implementation of EDI Translator System and Unattended PC EDI
Gateway solution, we can send e-invoices to customers and vice versa. We can
concentrate on servicing the customers at a higher level and make more informed
decisions, and doing so helps to increase our competitive advantage." - Mr. Ho
Kong Meng, Manager Information Technology of Jurong Port Company.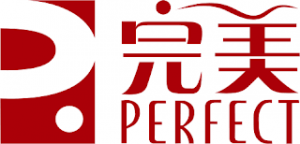 PERFECT CHINA GUANGDONG
"For our Yangzhou Manufacturing facilities and equipment purchase, we
experienced average of 20% savings on total CAPEX spend of more than RMB
100 million. That was an impressive saving of over RMB 21 million, all accrued
within the last 9 months. The savings allow the company to increase
profitability & expansion budget."- Mr. Woo Swee Lian, President of Perfect
(China)
NEED ANY
CONSULTING SERVICES

CONTACT WITH US